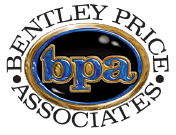 Reach Out to the Bentley Price Associates Team of Professionals
CONTACT US NOW TO DISCUSS YOUR SEARCH PROJECT.
Executive Search & Recruiting for the Hospitality and Gaming Industry
Bentley Price Associates, Inc. is ready to launch an Executive Search or Recruiting assignment for an immediate or future opening.
Add Bentley Price Associates to your search and recruiting efforts. We are ready to deliver the top talent you need.
Call us now at (805) 686-1234 or click below to send a priority message to our executive team.
REGISTER NOW AND JOIN OUR FREE CANDIDATE DATABASE
Expand Your Network with a Leader in the Hospitality & Gaming Industry
Bentley Price Associates, Inc. matches top talent with careers at the best-known companies in the Hospitality and Gaming Industry. You never pay a fee to be added to our network of prime candidates.
Once you register with Bentley Price Associates and submit your resume, location and job preferences, we will review your skills, talents and experience.
When added to our secure database, you will join an exclusive group of Hospitality Industry professionals in our network.