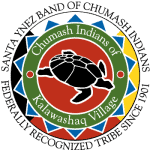 When our advisory board drafts names for our "Best of The Best" shortlist we take many things into consideration. Experience in executive management is key and a strong, diverse background in the hospitality and casino gaming industries is at the top of that checklist. John Elliott hits the mark.
In January 2020, John Elliott became Chief Executive Officer for the Santa Ynez Band of Chumash Indians in Central California, where he oversees gaming operations and economic development for the tribe.
John arrived at the Chumash tribe having most recently served as CEO of Economic Development for Choctaw Global, LLC, a division of the Choctaw Nation of Oklahoma, where he was responsible for developing a diverse portfolio of businesses outside of gaming and hospitality, which included real estate, manufacturing, and other commercial interests which spanned more than 40 states and 10 countries.
As CFO for the Chickasaw Nation, John utilized his years of experience in finance and consulting with Arthur Andersen LLP, where he was the COO for the Asia Pacific region, to oversee more than 50 business operations that had approximately $14 billion in annual revenue.
A native Aussie, John earned his Bachelor of Financial Administration at the University of New England in Armidale, Australia, and his MBA at the University of New South Wales in Kensington, Australia.  John is a family man with strong Christian values and is attracted to the "family working for family" environment that has been established at Chumash. He looks forward to facilitating growth opportunities for the tribe and its team members for many years to come.
Welcome to the Best of The Best, John!